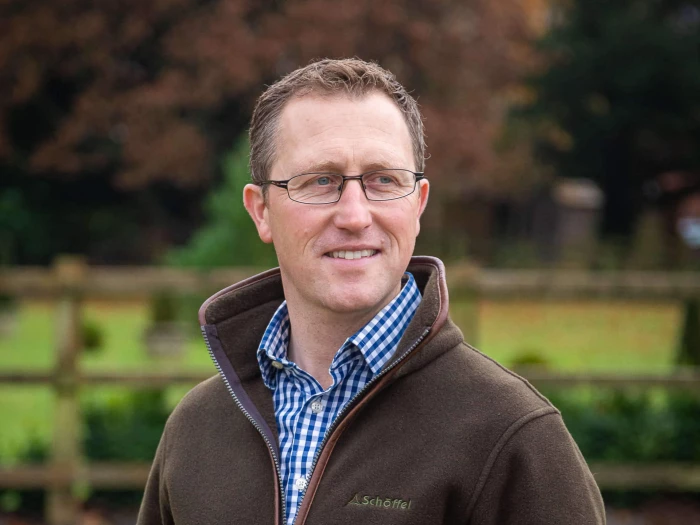 People are at the heart of every business. The team you surround yourself with have the power to make or break your company.
Is recruiting your biggest challenge? Or keeping the best people once you've got them on board?
So many leaders are in the same boat.
Thankfully, Hugh Pocock is an expert in this field, working with top talent to connect them with the most compatible businesses within the agriculture sector. A farmer at heart, whilst he's not busy running Cultura Recruitment, he's managing his 150 acre farm.
Hugh joined us to share his trade secrets of how to handle the recruitment process and the methods to utilise in order to keep those people happy and hard-working for your business!
How To Attract the Right People to Your Business
Your company profile and awareness of your company
People tend to be wary of businesses they haven't heard of, unsurprisingly. Making sure your public image represents the feel and values of your business is vital if you're trying to build a team, or may want to in the future. It's never too early to start working on your company profile!
Creating the right culture – its your reputation!
The culture in your business goes much further than your office door. The way the employees feel about the business will translate further, and faster, than any marketing campaign -- especially in a small industry like agriculture!
Making the role sound attractive
We all know every job has it's highlights and lowlights. Even the most exciting of roles will have the mundane, yet essential, tasks that just have to get done. When advertising a role, it's important not to dwell on these less enthralling responsibilities. Whilst you should be honest, making sure the role sounds enticing and cultivates enthusiasm is vital!
Paying the right amount for the position
When it comes to salaries, it pays to be flexible with your budget. Sometimes it's worth paying someone slightly more than you anticipated, in order to secure them and allow you to get the calibre of candidate you need. Although it may seem like you're saving by keeping the salary lower, this may result in either the wrong candidate approaching you, or the candidate you do secure feeling undervalued.
Home working vs office?
The business debate of our times, what's your stance on home working? Circumstances over the past 18 months have certainly accelerated the amount of home-working across all industries. Making your expectations on office or home-working clear from the beginning is worth it, to save wasting both your and candidates' time in the long run.
A flexible attitude to hours?
Another increasingly common question from candidates is the business' attitude towards flexibility. It goes without saying that some roles within some businesses can never have flexible hours. But ask yourself if this would be possible within your business. People value trust and flexibility within a job role, it often creates a mutual respect between employer and employee, which should always be the goal!
Do you advertise or use a recruitment consultant?
Are you looking for people in the right places? If you're struggling to find the calibre of candidates you're seeking, consider whether they're in the places you're advertising. Businesses may shy away from recruiters, but finding the right agency can unlock the door to ideal candidates who are waiting for an opportunity just like yours.
It Doesn't Stop Once You've Recruited!
Regular communication prior to starting
Once you've offered a candidate the role, your job is done and it's a waiting game until their first day with you right? Wrong! Nowadays it's not uncommon to have long notice periods. Three months may go by once you've made your offer. You can't afford to be silent during this time, you never know when a candidate may receive a better offer!
A Good Induction Plan
Although most new starters will have had a nosy at your business before they start, their first day is the first impression they'll get of your business. Getting off on the right foot is crucial. It's important to set out exactly how your business works, who everyone is and everyone's roles and responsibilities. Then all expectations are clear.
Regular 1-2-1 sessions
Speaking to new people on a 1-2-1 level is vital. This should be an on-going practice. On day 1, taking the new-starter aside and listening to them, asking them about any queries they have. This not only allows them to feel heard, it gives you the opportunity to address any concerns you may have with them before they become bigger issues. Continuing these 1-2-1 conversations creates a great foundation for their experience in your business.
Company communication
Having a clear mission and vision is something we talk about a lot. Once they're in place, it's your job as leaders to make this clear to your team. In order to reach these goals, your team will have to be on board, so ensuring they buy in to your mission is critical. Having a common purpose brings a team together, lifts morale and ultimately, encourages people to work more effectively. Educating new starters about your past successes, failures and learnings allows them to start on a level playing field with the rest of the team.
Address issues quickly
No matter how well you've recruited, issues do crop up. Trying to brush these issues under the carpet is a recipe for disaster. Just like we discussed above with the 1-2-1 sessions, if you see a problem creeping in, deal with it straight away. This communication helps you to understand each individual, and work out how you can overcome the issue together. You'll give yourself the best chance of a happy outcome by getting on top of these things quickly.
It's not just money that will retain good people!
In the end, it's all about making your business a happy place to be! Getting your team engaged in activities that bring everyone together and give everyone the chance to have a voice. Taking people from all levels across the business and mixing them up! These activities make a huge difference to the culture and efficiency of your teams. After all, people who get on tend to work much better together -- resulting in high performing teams! Carving time out for this may seem impossible, but it can pay dividends in the productivity of your business.
Conclusion
As you can see, we've only scratched the surface when it comes to this topic! Building and retaining high performing teams within the agriculture sector is crucial to the success and future of all businesses. Candidates are individuals and treating them as such cultivates a culture of respect and motivation.
Still got a question about how to build and retain high performing teams? Contact us to arrange some time to discuss your people challenges.
Summarised from the August Rural Roundtable event hosted by Hillsgreen.