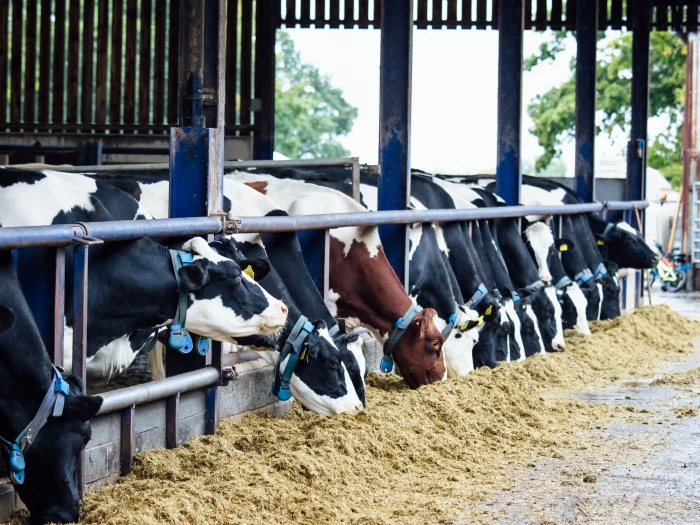 Every industry, whether within agriculture or outside the sector, is right now experiencing a shortage of available talent. This has been seen in the dairy industry for the last few years, especially on dairy farms.
This problem has stemmed from a reliance on foreign labour, especially eastern European, who are now not so readily available. These people have either gone back to their home countries due to Brexit implications or have now found jobs with more favourable working conditions.
The small pool of experienced dairy staff remaining are in high demand and are, understandably becoming very selective on the jobs they will take, or they just simply swap and change as they like.
This problem is not going to go away and dairy farmers need to think carefully on how they recruit and manage their staff to help attract and retain good people.
It is very easy to think to yourself: "Why don't people want to work for me? There must be loads of people wanting to earn money." But think carefully on how the job may look to someone who doesn't know you or the business.
Dairy farming has a reputation for being a mucky job, with long hours, weekend work, working in all weathers, offering average pay, limited holidays, and sometimes less than desirable living conditions. Alongside this are issues of poor people management and limited career progression.
Now I know that this is not true of every dairy farm and in this rapidly professionalising industry there are many exceptional dairy farmer employers, but when the reverse of all these things can be had in other industries, you need to consider why would people choose dairy farming? And in particular, what can I offer my employees to make my farm an attractive option?
There is no magic button for attracting people to your business, but from experience there are some areas that make a difference for our clients searching for talent.
Create a profile for your business. No matter how large or small your farm is there is a way to create a profile. It could be something as simple as a Facebook page where you regularly post images and stories of what is happening on your farm, creating a website to tell the story about your business, your values and the people that work for you. Or even entering competitions and events to give decent exposure locally.
Such efforts might sound like a lot of additional work but good people have lots of choice so standing out from the crowd and being 'seen' will make people more inclined to want to work for you.
It is also important to create the right culture, and remember it is your reputation that you are talking about.
Dairy farming is a relatively small industry and people talk. Creating and maintaining a good working culture is essential. This could involve regular communication with your team to talk about how the business is going.
Hold regular 1-2-1 sessions for two-way feedback. Put these meetings in the diary and stick to them. You should do this every month and more regularly when new staff first join your team.
When a new member of staff first joins your team, make sure you nurture them, finding new people costs time and money so look after your investment. Show them the ropes, don't expect them to know everything on day one.
Give each member of staff some autonomy and responsibility, this makes them feel valued and wanted. This can be as small as keeping the silage clamp clean but make sure you support and give praise where it is due.
Creating a happy place to work is essential, even when the chips are down you need to portray a happy exterior and happy place to work. No-one enjoys working in a negative environment. Have a laugh; people are at work for over 75% of their day on most farms compared to only 50% with most other industries.
People like to work for progressive businesses. All dairy farms are progressing in some areas, show your team and involve them in the journey and celebrate reaching the mini goals along the way.
Flexibility is the buzz word for people management at moment and the dairy industry has to offer a degree of this too. Allowing staff to finish early to watch their children in a school play or to watch them in football match are some of the simple things that money can't buy.
And do your homework on what people are getting paid to do the job that you are recruiting for.
It is very competitive out there and unless you pay the going rate you are unlikely to attract the right people. Even if you find someone for less than the going rate, the likelihood of them being tempted by more money for the same role elsewhere is high. I would even go as far to say that if you find the right person pay them more than the going rate, this is proven to help retain staff.
Dairy farms can be perceived as dirty working environments but having good protocols in place it can make it the opposite. Creating and maintaining a tidy unit will create a sense of pride. And having somewhere to have a break for breakfast and lunch that is clean, tidy and hygienic is essential for people to feel valued.
Most farms offer housing for their staff and this can often be the deciding factor if someone wants to take the job or not. Provide clean, tidy and safe accommodation that you would be happy to stay in yourself.
There is no easy answer for finding and retaining good employees but remembering to do the basics and treat them how you'd like to be treated is a good starting point.
Published in Dairy Farmer October 2021