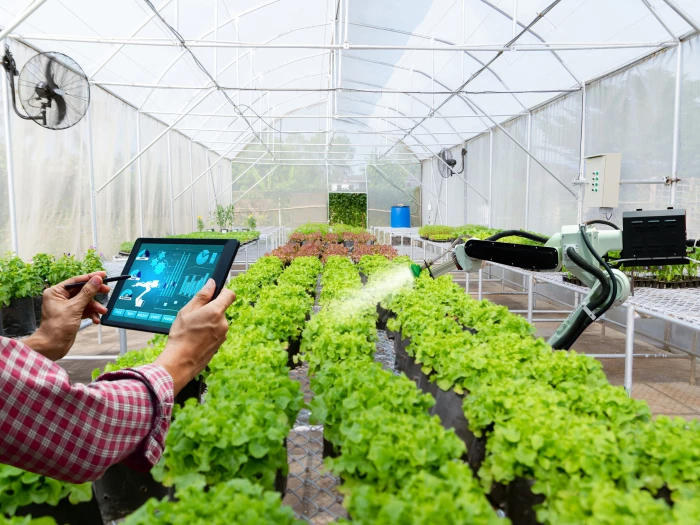 One third of Cultura's placements last year were in the Ag Tech sector. When we launched Cultura Connect, we knew that Ag Tech would make up a proportion of our clients, but we didn't expect this level. In addition to this relatively high proportion being in the Ag Tech sector a high number were also new start-ups, when you think about it, it is no surprise.
The agriculture industry has radically transformed over the past 50 years. Advances in machinery have expanded the scale, speed, and productivity of farm equipment, leading to more efficient cultivation of more land. Advancements in agri intelligence as far as seed, irrigation, fertilisers and other inputs have also contributed massively to helping farmers increase yields across all of the land classifications. In the livestock sector we have also seen huge changes with the use of robotics, artificial intelligence, and genomics.
Demand for food is growing and the world's population is on track to reach 9.7 billion by 2050. It is no wonder that we are utilising all of our ingenuity to meet this demand.
Several global trends are influencing food security, poverty, and the overall sustainability of food and agricultural systems.
The Agricultural sector is using ever-more sophisticated technologies such as robots, temperature and moisture sensors, aerial imaging, and GPS technology. Cultura Connect have been involved in recruiting for businesses involved in all these specific technologies in the last twelve months. These advanced devices, precision technology and robotic systems will allow farms to be more profitable, efficient, safe, as well as meeting the environmentally friendly, sustainable farming objectives of today's consumers.
While these new technologies are incredible in their capabilities and the efficiencies that they deliver, they still require people to go out, programme, develop and promote the benefits of the technology to the end user. This is where Cultura Connect get involved. Our team can facilitate getting this tech to the market by helping to build the right team with the right skills. For Cultura Connect it has been an exciting and interesting insight into the way agriculture is going now, and in the future. There is massive investment in this sector, and it will only continue to grow. Our team have all learnt so much on each project we have been involved in and we know that all this new technology will change the industry in a positive way.
There are a multitude of areas that Cultura Connect can support Ag Tech companies and in particular start-ups, including:
Consultancy – Looking at where the skills gaps are, at what stage the business is at in terms of getting the product to market, what staff the business needs and at what stage.
Market Intelligence- Several of our clients are international companies whose aim was to break into the UK market but were unable to ascertain the best way to do so due to a lack of local knowledge. We have not just provided them with the right employees but also been able to support them with advice concerning the UK agricultural market, helping them define the type and level of people that they need to recruit into their business to make it work.
Recruitment Support- Other clients know exactly what they want, and just task Cultura Connect with finding the right people to build their teamAll expanding businesses have similar growing pains and pressure points that require different levels of people, and it generally takes a staged approach to succeed, ensuring that the team is not too top heavy at the start, allowing time and budget for the early stages of business growth.
Typically, the types of candidates we have provided to our clients in the Ag Tech sector range from Country Managers, Business Development Specialists, Technical Specialists, Operation Managers to senior, and junior Engineers. We recognise that these individuals need to have a particular mindset to succeed in these young, flourishing businesses. The main attributes include flexibility, adaptability and being agile in their thinking in addition to the following key attributes:
Commercial acumen – individuals who understand the sector and can anticipate wider issues before they become problems in launching a new product to market.
Versatility – they may need to get involved in sales, marketing, product/service delivery at the start until the company structure is more established,
Good all round knowledge of the agricultural industry,
Adaptable to change – growing a start-up business from the ground up means that roles will constantly evolve as the business grows and matures, this is something that they need to be prepared for.
When we are speaking to candidates about opportunities with start-ups, the challenge is convincing them to move from what may be a secure and established business. We understand that there are risks that come with such a career move, but there are also definite benefits that come with it too. Often start-ups are aware that they must pay a higher salary to attract the best talent. In addition, there is the excitement and satisfaction of being involved in a seedling company and helping it grow from the ground up. Working for an Ag Tech start-up is a very different experience than working for a large established company, if individuals do make the leap, they can really have an impact and an important input into steering the company to success. The satisfaction that comes with this can be enormous. When we speak to candidates, our advice is often 'With great risk comes great reward!' and according to our recent placements, this is often the case!
The Ag Tech market is very buoyant, and I can't see that changing any time soon. The sector's endless ingenuity and ability to adapt to changes in Government policy and consumer demand continues to impress and amaze me.
Cultura Connect look forward to partnering with companies in this exciting sector going forward. We relish the opportunity to help grow teams with quality placements who will support the growth stage of the business and beyond. Ultimately our aim is to build strong, lasting relationships and truly provide an all-round consultative service.
If you are looking for some help to build your team, contact us via our website culturaconnect.co.uk or call 01948 818448.
Tom Marsh, Director
Cultura Connect – Connecting people in agribusiness